Going the extra mile is our model of service and it all starts with our team. Their focus on customer service, quality work, and safety on the job enables us to provide quality services at fair and affordable prices.
Avoiding waste, in time and materials, keeps costs lower for us and our customers. Our low voltage technicians are well-trained, certified, and experienced to service all your network infrastructure, and cabling, and fiber-optic needs.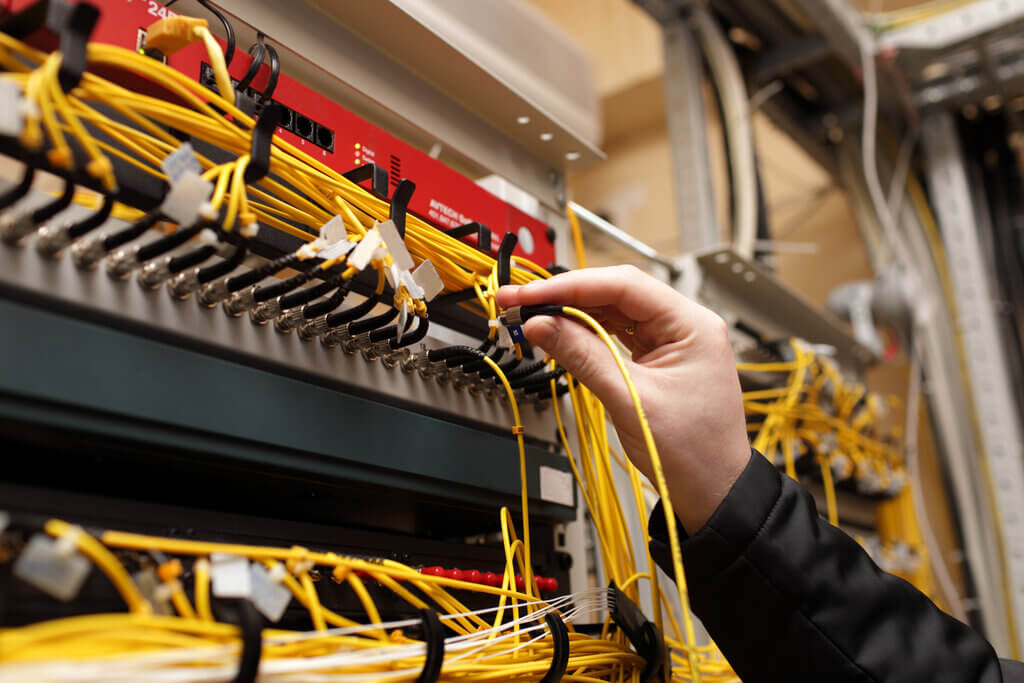 Voice
Data
Audio/Video
Fiber
BAS
POS (Point of Sale)
Security
Surveillance
CAT 3, CAT 5e, CAT 6, and CAT 6a. The copper cabling Star uses shows up again in
ISP Copper and Fiber Optics
OSP Copper and Fiber Optics
Voice Premise Equipment Setup
Allworx VoIP Systems Installation and Maintenance
Voicemail Installation and Maintenance
Avaya IP Offices and various Voip Phone Systems
FREE Customer Proposals
Service Contracts
Certified Technicians
Training and Support
Data Premise Equipment Setup
Design & Installation of LAN/WAN/ WAPS
Fiber Optic Design and Installation
Point of Sale
Building Automated Systems (HVAC and Thermostat Control)
Access Control & Security Cabling
Closet Cleanups
Telephone System
Sound-masking
IT Closet Build-out
Wireless Access Devices
Cameras and CCTV Setup
Audio-Visual Setups (Video Conference/Conference Rooms)
Planning on relocating or expanding your office? We can help!
We are experienced in relocating data and telephone lines, moving network and phone systems and taking some of the stress out of moving your business.
238210 Electrical Contractors and Other Wiring Installation Contractors
236210 Industrial Building Construction
517910 Telecommunications Resellers
238990 All Other Specialty Trade Contractor
517911 Telecommunications Resellers - Maximum number of employees to be considered a small business in this NAICS code is 1,500
517919 All Other Telecommunications
519190 All Other Information Services
541513 Computer Facilities Management Services - Maximum annual gross revenue to be considered a small business in this NAICS code is $25,000,000
541519 Other Computer Related Services
561110 Office Administrative Services - Maximum annual gross revenue to be considered a small business in this NACIS code is $7,000,000
561621 Security Systems Services (except Locksmiths) - Maximum annual gross revenue to be considered a small business in this NAICS code is $12,500,000
561210 Facilities Support Services - Maximum annual gross revenue to be considered a small business in this NACIS code is $35,500,000
North American Industry Classification System